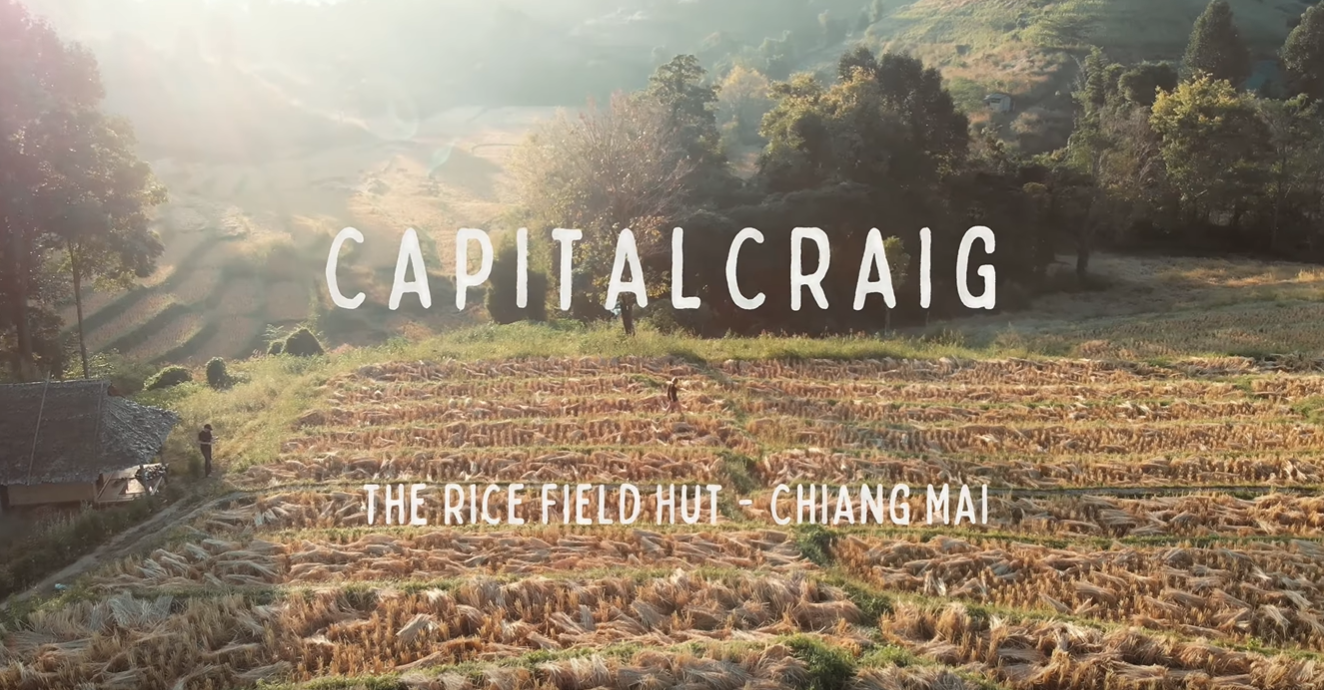 Very far out in the outskirts of the Moutain region in Chiang Mai at the end of a very long windy road is the homestay of the Rice Field Hut. I drove us up the top of this mountain where a community truck took us the rest of the way to the Rice Field. Anya and I toured the mountain with the community truck. We also visited a hydrangea field where you could purchase flowers and even walk through and take pictures.
This place has no electricity, no cell phone coverage, and no store for miles. They cook the food that they grow locally and give you a solar power light. The hut is actually very cozy, and there is a bug tent, so you won't have to worry about that. You will not be able to recharge devices, drones, and cameras. You will need another power source.
This is not a place where farang or foreigners vacation; this is more of a site where Thai Bangkok students will adventure stay and take pictures. No one here speaks English, and the Thai dialect is very deep and different then say from Bangkok or downtown Chiang Mai. If interested, I can later include the Thai Hut information below. Still, they don't speak English at all, and the dialect is a little different than regular Thai, and you will also have to drive here. I had an international driver's license and a car in Chiang Mai
//// About the video style: Yes, this is a bit different, I am trying to include more immersive style, but I also have music for the quiet drone shots. I also include the additional footage from the drive up. I know this is not a Youtube standard trip video, but I kind of just wanted to show the wildlife and the quietness of the area.
Most of the videos in this series are filmed in areas where Thais only go and not really where Farang or Forgener visit. Some of these places are well known only to locals.